1. Tongkat Ali

This herb has been used by men for many years and has been referred to as Asian Viagra because it's made from the roots of a tree that grows in Malaysia, Thailand and Indonesia. Tongkat Ali is used to treat erectile dysfunction, and to increase sexual desire, libido and sexual performance. It is thought to work by increasing levels of testosterone, the dominant male hormone.
Testosterone powers male primary and secondary sex characteristics, and maintains cardiovascular health in men. In addition to treating erectile dysfunction, testosterone replaces fat with lean muscle mass, increases energy level and sexual desire, and creates positive mood. Tongkat Ali is a favorite of body builders looking for increased lean body mass and strength.
Tongkat Ali is a powerful and potent herb. According to Ray Sahelian, M.D., if you develop side effects such as insomnia, anxiety and restless, it means you are taking too much. This is easily corrected by lowering the dosage to a level where these effects do not occur.
2. Schisandra

Stemming from a berry, schisandra is revered in the East and was consumed by Chinese royalty and Taoist masters. Schisandra has been in use since the beginning of Chinese civilization and is as central to Chinese medicine as ginseng. It's said to be a highly effective sexual tonic when consumed on a regular basis.
Those who have experienced schisandra say it increases production of sexual fluids, sexual endurance, and it can alleviate sexual fatigue. Many men experience ED when they are under heavy stress. Schisandra relaxes the body and strengthens sexual organs, allowing for increased sexual performance.
3. Tribulus terrestris

A spiny plant used in the medicine systems of China and India for centuries, tribulus terrestris' active compounds are found in its fruit and leaves. Tribulus is used to strengthen erections and boost fertility and libido. And this information isn't just passed down; scientific research into the workings of Tribulus is just getting underway.
One study published in 2013 found that it releases nitric oxide, a feature that may contribute to an erectile response independent of testosterone level. Tribulus also increases testosterone and luteinizing hormone as well as DHEA. Tribulus is a favorite of athletes and body builders, some of whom have reported increased breast tissue at high dosages, due to the conversion of testosterone to estrogen. Although Tribulus has been used for centuries in the East, researchers in the West have yet to document its safety.
4. Ginseng

Ginseng is another adaptogen that increases the body's ability to cope with physical, emotional, and environmental stress. The greater the body's need for an adaptogen, the increasingly more active the substance becomes. All the adaptogens have been well studied and their safety repeatedly documented. Panax ginseng has been shown to improve overall sexual functioning in men with erectile dysfunction. Creams containing the compound are also available to treat premature ejaculation.
Research published in the American Journal of Urology studied the effects of panax ginseng on men with erectile dysfunction. Those who received 900 milligrams three times a day for eight weeks reported significant improvement in their symptoms compared to those receiving a placebo.
Some people taking ginseng experience difficulty sleeping. Other uncommon side effects are increased blood pressure and heart rate. These effects subside at a reduced dosage.
5. Epimedium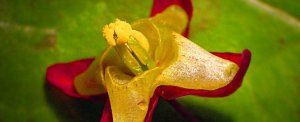 This is another herb used for centuries in Chinese medicine to treat erectile dysfunction and low libido. A study from 2008 found that the herb blocks the effects of an enzyme that restricts blood flow to the penis. Researchers believe horny goat weed, also known as epimedium, acts as a natural phosphodiesterase inhibitor, the same action as seen in erectile dysfunction drugs such as Viagra or Cialis. However, the research indicated that horny goat weed can work more effectively and cause fewer side effects than the drugs.