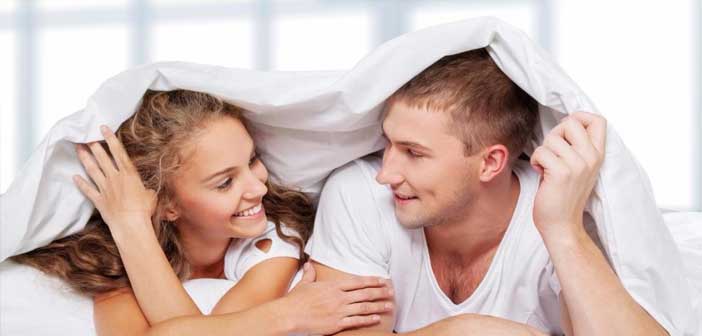 Antidepressants can be a powerful tool for treating depression and anxiety. But some men may fear that making use of these medications could put their sex life in jeopardy. Sexual side effects from these drugs are common – they can cause problems related to ejaculation (it's delayed or impossible) and weak libido.
But there's good news: Most men can get relief from sexual dysfunction that's caused by antidepressants while continuing to take medication. "It's generally a very solvable issue," said psychiatrist David J. Hellerstein, MD, of Columbia University.We spoke with Dr. Hellerstein, along with three other experts – psychiatrist David Healy, MD, of McMaster University, pharmacist Benjamin Chavez, PharmD, of the University of Colorado, and pharmacist Sarah T. Melton, PharmD, of East Tennessee State University – to learn more about how men can take antidepressants without damaging their sex life.Here's what they had to say:The Solution Could Be as Simple as a Dose Change"Patients often go on Google, type in 'sexual dysfunction,' and immediately jump to a conclusion about their problem. In fact, there are a lot of medical causes for sexual dysfunction, such as depression, anxiety disorders, and substance abuse. We've seen people who've told us that their sexual function improves while on an antidepressant, probably because their loss of function was a severe symptom of their depression.

Talk to your psychiatrist or physician and try to sort it out. Don't stop your treatment or make changes, which can lead to bigger problems. Sometimes the sexual dysfunction improves over time as the body adjusts. And one of the simplest things to do is to adjust the dose of the medication [under the guidance of your doctor]– lowering it, skipping a dose, or taking it later in the day." – David J. Hellerstein, MD

Some Antidepressants Are Riskier Than Others

"Two classes of antidepressants are associated with the highest level of occurrence of sexual dysfunction.

One group is the selective serotonin reuptake inhibitors (SSRIs) – citalopram (Celexa), escitalopram (Lexapro), fluoxetine (Prozac), fluvoxamine (Luvox), paroxetine (Paxil), and sertraline (Zoloft). Paxil is considered to be the most problematic. In fact, it's considered the drug of choice for premature ejaculation in order to prolong time to orgasm.
The other group is the serotonin norepinephrine reuptake inhibitors (SNRIs) – desvenlafaxine (Khedezla, Pristiq), duloxetine (Cymbalta), levomilnacipran (Fetzima), and venlafaxine (Effexor).The newer antidepressants vilazodone (Viibryd) and vortioxetine (Trintellix) have been shown to have lower rates of sexual dysfunction than traditional SSRI and SNRI medications. Bupropion (Wellbutrin) and mirtazapine (Remeron) also have lower rates of sexual dysfunction." – Sarah T. Melton, PharmDSedatives Can Play a Role If You're Taking One"Sexual dysfunction has been reported with benzodiazepines used for anxiety, but there are little data that indicate how many men are affected or likelihood of occurrence. The side effect most reported is impaired erection.However, these medications are indicated only for short-term use – 2-4 weeks – making long-term sexual dysfunction less likely." – Sarah T. Melton, PharmD

Switching or Adding Medications Might Bring Relief

"One option is to switch to another medication. The whole class of SSRIs can cause sexual dysfunction, and none of them have a very low risk. But Lexapro and Prozac seem to have the lowest risk among the SSRIs.

The least problematic antidepressant is Wellbutrin. It doesn't affect serotonin, which causes sexual dysfunction. So by itself, it would have no risk of sexual dysfunction. However, for some patients it may just not work for their depression or anxiety."

– Benjamin Chavez, PharmD

Sexual Problems May Linger After You're Off Medication

"After they stop using an antidepressant, some men can continue to have sexual problems, and some may develop a problem like premature ejaculation. We don't know the proportion who have this. However, there isn't permanent damage, and it looks like it can turn around [for many men]. Let your doctor know if this is going on." – David Healy, MD