A lot of men suffer from erectile dysfunction which is also known as impotence. It is a condition defined by the inability to achieve and sustain an erection. For more info on the condition itself you can read my Impotence a.k.a. Erectile Dysfunction post. It covers general information about it and also what causes it and how to prevent it.
As I mentioned above, a lot of men suffer from this unfortunate condition, however, in my opinion this is not the biggest problem. I believe that the biggest problem associated with treating impotence is the fact, that drug companies have people believing that they actually need their chemical drugs. For a long, long time now Viagra, Cialis and Levitra have been marketed as your only hope to overcome erectile dysfunction.

Don't get me wrong, they are effective. But are they the only true way? Absolutely no! The same effect can be achieved with a combination of herbs or even by a single herb on it's own. The only difference is that it will happen in a natural way, without the harmful side effects. And talking about side effects- Vigaria, Levitra and Cialis have been linked to a variety of devastating and even fatal side effects like strokes, heart attacks, blindness and sudden deaths.
So what are these amazing gifts from nature that can help you overcome erectile dysfunction?
Without further ado I give you my list of 7 herbs that can easily cure impotence
Epimedium
This ancient chinese herb is known for curing erectile dysfunction by increasing the levels of corticosterone and testosterone. It also improves blood circulation to the penis by relaxing the smooth muscle of the corpus cavernosum and its associated arterioles thanks to an increased release of Nitric Oxide, which is a major factor for reaching and sustaining a solid erection.
Asian Red Ginseng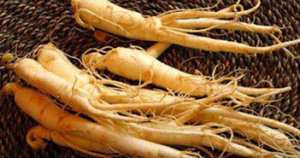 Another asian herb famous for its effectiveness in curing impotence. Asian Ginseng works by increasing the production of Nitric Oxide, which leads to an improved flow of blood to the penis. Studies also show that ginseng can boost your sexual desire by improving mood and treating anxiety.
Saw Palmetto Berry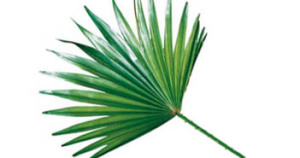 This herb treats erectile dysfunction in two ways. First, it improves prostate health, which is of key importance for the proper function of your sexual organs. Second, it balances hormonal levels by inhibiting androgen. Another benefit is that it prevents testosterone from turning in to DHT. This means that you will have higher levels of testosterone and lower levels of DHT, a hormone that leads to hair loss. This means that saw palmetto will also prevent hair loss!
Ginkgo Biloba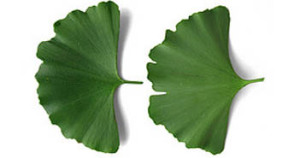 Another herb that is able to relax the smooth muscle of the corpus cavernosum and increase the blood flow to the penis. It also has the added benefit of mental alertness.
Muira Puama Bark Extract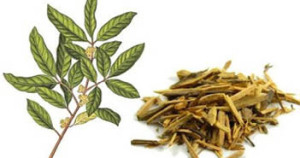 Studies show that this plant extract can be used to treat both impotence and lack of sexual desire. The main way it cures impotence is by improving the blood flow to both the penis and the genitals. The increase of blood in the letter may lead to an increase in testosterone production. From the results of different studies, it is evident that these are not the only ways it helps men with impotence, however, researchers are not able to find exactly what else contributes to this.
Catuaba Bark Extract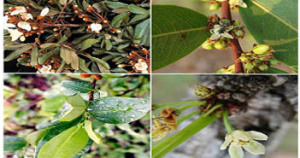 This herb is believed to be able to increase the capacity of your penis to hold blood. This will not only promote erections, but they will be much firmer than normally and the actual size of the penis will increase notably. Another way this herb works is by increasing the levels of a specific sexual hormone responsible not only for arousal, but also for orgasm length. This means that Catauba bark extrac can treat erectile dysfunction, increase your penis size and help you reach a longer and better orgasm.
Damiana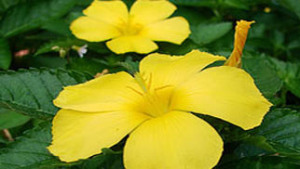 Thanks to some of the flavanoids (essential oils) found in Damiana, it is able to increase to blood flow to the penis, which as we mentioned a few time, is what makes a firm erection.
These 7 herbs are all you need to cure your erectile dysfunction and even add to your penis size, orgasms and general health. Forget about the harmful synthetic drugs like viagra and their deadly side effects. The answer is once again in nature!
Out of all the ways to get these herbs, perhaps the safest and most convenient way is through supplements. You can find each of those herbs in separate supplements or you can find them in a combination in the same supplement. And the second option is exactly what I recommend. Combinations of herbs have been proved time and time again to be more efficient, than taking the same amount of a single herb.
I know that looking for supplements can be a long and confusing process, thats why in most of my posts I try to recommend a product I have researched and really trust. This time it is no exception, if you have read any of my other posts on erectile dysfunction, you would know that I strongly recommend Sikander-e-azam plus capsule as a natural way to treat your proble. It is supirior to other herbal supplements, because it has a patented ingredient named Bioperine, which has shown to safely improve the absorptions of nutrients by up to 30%. This means that the herbs you just read about will be with up to 30% more efficient in this supplement.
The benefits that VigRX has proven to supply, besides treating erectile dysfunction, include:
Overall Improvement in Sexual Health
Increased Erection Size in Both Width & Length
Strengthening & Toning Effect on the Sexual Glands
Increase in Blood Circulation to the Genitals
Support of the Health Production of Sex Hormones
Treatment of Stressor & Anxiety (adaptogens) with Restorative Nutrients for the Nervous System
Increased Stamina & Sex Drive Through Increased Cardiovascular Power & Improved Circulation
And the fact that it has a 67 days 100% money back guarantee doesn't hurt, right? Hopefully you are not going to need it, but its still good to know its there.